---
Hexyraart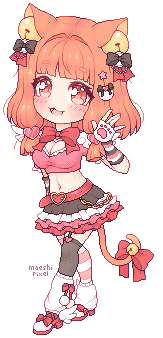 Digital Artist and VTuber

---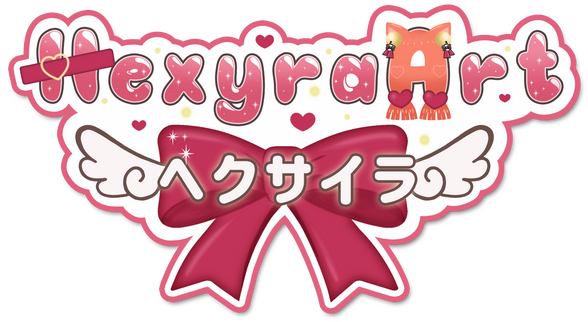 background by luu_pon - Hexy gif by maeshi pixel - logo by ErinaVtuber
TERMS OF SERVICE
Please read this before commissioning me.
You must agree to the following before ordering.
- I reserve full rights on commissions.
- I will post commissions on my social media, include them in my portfolio and stream them (unless stated otherwise).
- My art MUST NOT be used for NFT purposes or AI purposes.
- I deserve the right to refuse your request.
- You may not claim my work as your own.
- You are not authorized to post non watermark version of your commission in social media.
- You may not use the artwork for redistribution or external projects, commercial or non-commercial (i.e. t-shirts, mugs, public flyers, etc.) unless otherwise discussed.
- You are NOT authorized to change, modify, edit or use my works without my permission.
♡
♡
♡
PAYMENT
- Payment will be through PayPal in € currency, I will send you an invoice with the exact amount.
- Please, specify if you're an EU citizen or not EU citizen (no need to specify Country, just tell me if you live in EU or not! This info won't be shared with third parties, I need it to pay my taxes!
- You'll be added to queue without any charge, payment will be asked when it's your turn in the queue.
- You can cancel your order before I start your commission but please let me know so I can reserve your slot to someone else.
- I will ask for full payment before starting you commission.
- I'll send you files on your email.
- I can refund 100% of the payment only if I have not started working on the sketch.
- Once I start the sketch there will be NO TOTAL REFUNDS.
- I reserve the right to refund you the full amount paid if I no longer wish to work on your project for any reason.
♡
♡
♡
REVISITATIONS
- I will send you wips often. Don't hesitate to ask!
- You can ask me to change everything you want during the sketch phase but I won't make big changes during rendering, I can change only colors or very small details. If you want me to change something significant I'll ask you for an extra amount of money (it depends on the complexity).
♡
♡
♡
WHAT I DO:
- Humans
- Kemonomimi
- Ocs
- Multiple characters
- Pets
♡
♡
♡
WHAT I WON'T DO:
- Visually old looking characters
- NSFW (very slight is okay)
- Gore (very slight is okay)
- Mecha (very slight is okay)
- Offensive art
PRICES
♡
♡
♡
- Full-Body 131€
- Half-Body 97€
- Bust-up 86€
- Portrait 63€
- Detailed Sketch 46€
- Chibi 57€
- VTuber model (full-body) 513€
- Vtuber model (half-body) 456€
- (VTuber models are ART ONLY, no rig)
- Emotes 29€ each (after 5th emote they're 25€ each)
- Badges 23€ each if all different drawings, 29€ in total if same drawing but different colors.
♡
♡
♡
- COMMERCIAL FEE (FOR MERCH ETC) IS +50% OF THE TOTAL PRICE. (Twitch assets are not included in this fee)
- ADDITIONAL CHARACTERS ARE +30% EACH (if one full body is 131, two are 170€)
- COMPLEX BACKGROUND IS +30€
- ADDITIONAL EXPRESSIONS FOR ILLUSTRATIONS AND VTUBER MODELS ARE from 5€
♡
♡
♡
YCH
Check my Ko-fi for YCH options!
---